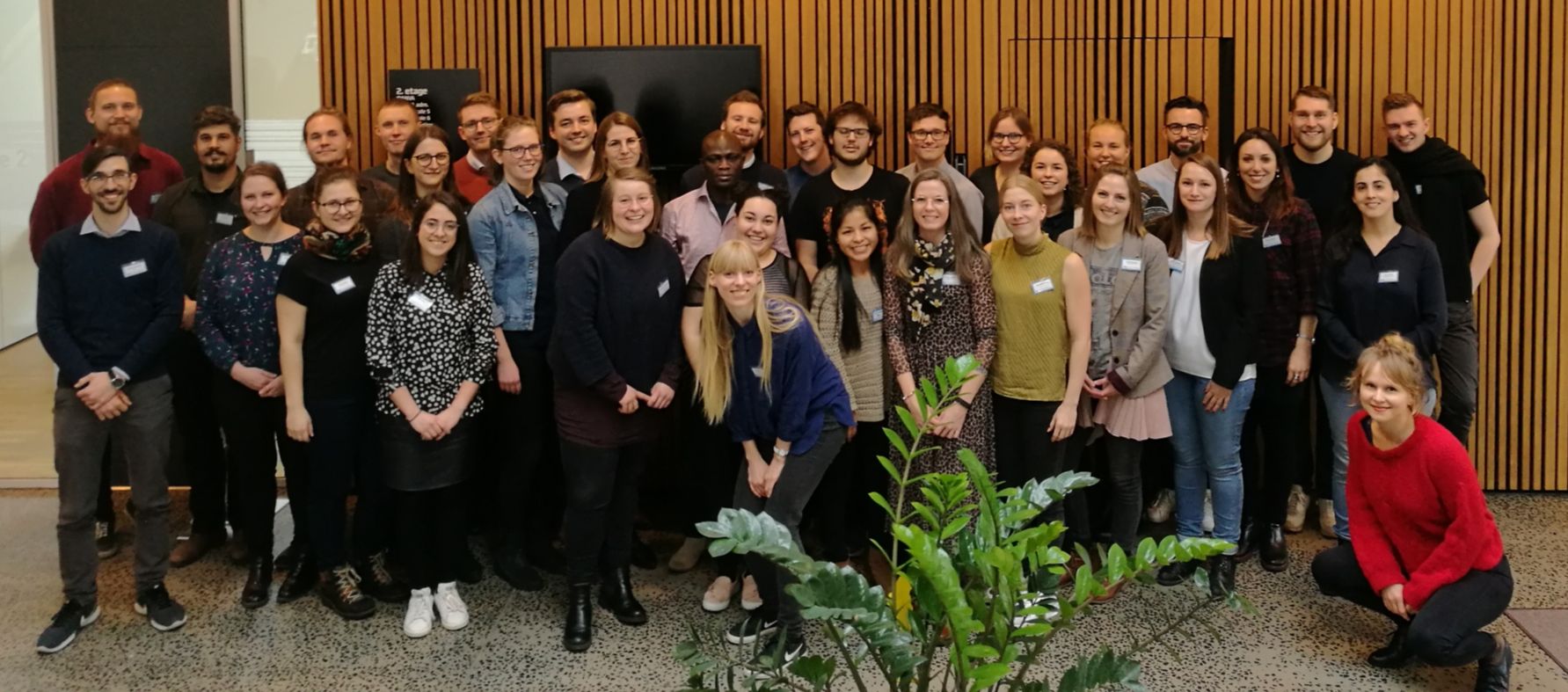 5th YWPDK conference. A recap and big thank you.
The 5th YWPDK conference took place from March 7-8, 2019, in Skanderborg, and we had such a great time. The program was packed with interesting content and plenty of time for socializing.
The second day of the conference happened to be on the international Women's Day, and, as Helle Katrine Andersen from DANVA pointed out, the gender distribution of YWPDK's members shows that we in the future will see a positive development in the number of females present on the boards in the Danish water sector! Thanks to everyone who participated and contributed to two inspiring days – and especially to the organizing team who made it all possible. We would also like to give a special thanks to our two hosts: Skanderborg Fosyning at AquaGlobe and DANVA. Thanks for hosting us and sharing your knowledge. Have you seen the video filmed at AquaGlobe about what it is like to be part of YWPDK? If not, you can watch it here: https://lnkd.in/eTJkHKq.
We have gathered some of the highlights of the conference below!
In the beginning of the workshop, Mia Pallisgaard from Procesværkstedet asked us how many thought  they could draw. Only five people (hesitantly) raised their hands. Two hours was however all it took Mia to show us that we indeed all could draw. She gave us a visual toolbox and the courage to use drawings to facilitate meetings and processes. If you did not attend the conference or simply want to get more inspiration, you can download Mia's booklet "Everyone can draw" on her website for free: http://www.procesværkstedet.dk/allekantegne---gratis-download.html.
During the technical tour, we visited the retention pond in Låsby – a prime example of a stormwater management project that included the citizens' opinion from the very beginning. The project has turned the area into a gathering point for the citizens and has really lifted the local community. Well done Skanderborg Forsyning and Skanderborg Municipality!
Our working group on artificial intelligence had organized an amazing workshop together with our Norwegian sister organization, VA Yngre. We thought the idea about pitching our worst, crazy solutions to water management issues and evolving them into something great was an excellent way to open up our minds to new ideas. We didn't end up with ready-to-use solutions, but that was not the point of the workshop. The workshop's purpose was to be innovative and think further than "but we use to do…", and there were definitely many ideas which with a slight alteration could, and hopefully will, be part of the future's water management. We furthermore got the chance to apply our newly obtained drawing skills, and we were all convinced that the drawing helped us in the process of evolving our ideas. Not convinced? Judge yourself from the results below!
The conference also contained a pitching session where 13 abstracts were presented in two tracks: Water management and technologies and Pollutants and treatment processes. It was amazing to see that we encompass so many different fields and technologies but that this does not stop us from being curious on each other's work. Water has no boundaries, and it was clear that methods developed for a specific field can still inspire across disciplines.
We spent some of the conference talking about what we would like the network to be – for all of us. A university, a place for social gatherings, a place for field trips, a place for knowledge sharing, or…? We got much wiser on our dreams for the future. A quick Google search on "network definition" shows that a network is "a group or system of interconnected people or things". Even though the board will definitely take the feedback we got into account when planning the next year, we also need you to help us make the network a fun and inspiring place and to spread the word so others can also benefit from our amazing network. Let us know if there is anything that you want to help develop and plan and we will assist you. Our working groups and regional teams are a great place to start if you want to be more involved within YPWDK and IWA.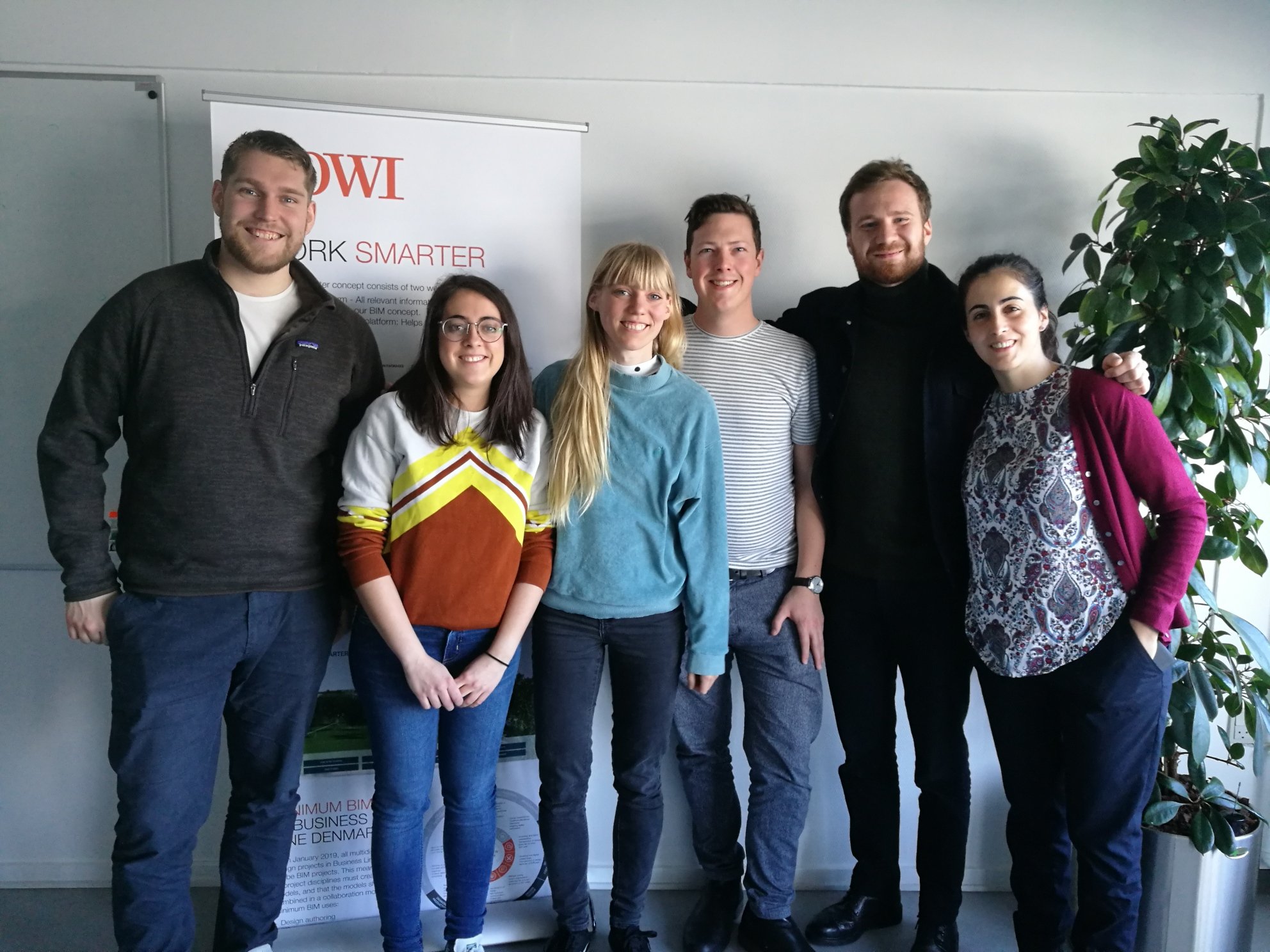 The general assembly is an important part of our conference. This is where we approve the accounts for last year and the budget for the upcoming year. It is also where the new board is elected. Niels has been part of the board since the formation of the network back in 2014. This year he stepped down and we want to thank him for his huge contribution! New fresh powers are however ready to take over the lead, and we are exiting to see how Thor, Ines, Nerea, Wadim, Trine and Nadia will drive the network forward towards IWA2020. Kirsten and Emil continue as regional representatives in Copenhagen and Aarhus, and we got Freya as new regional representative for Aalborg. A warm welcome to Ines, Nerea and Freya – it's great to have you onboard!
The board, regional representatives and key persons in the network met up the day after the conference to constitute the board. With Ines based in Aalborg, Nerea in Odense, and Thor, Wadim and Nadia in Copenhagen, we are represented in almost all corners of Denmark. Trine is still living in the US, giving the board an international twist! The board also discussed the strategy for 2019 and we are excited to get started!