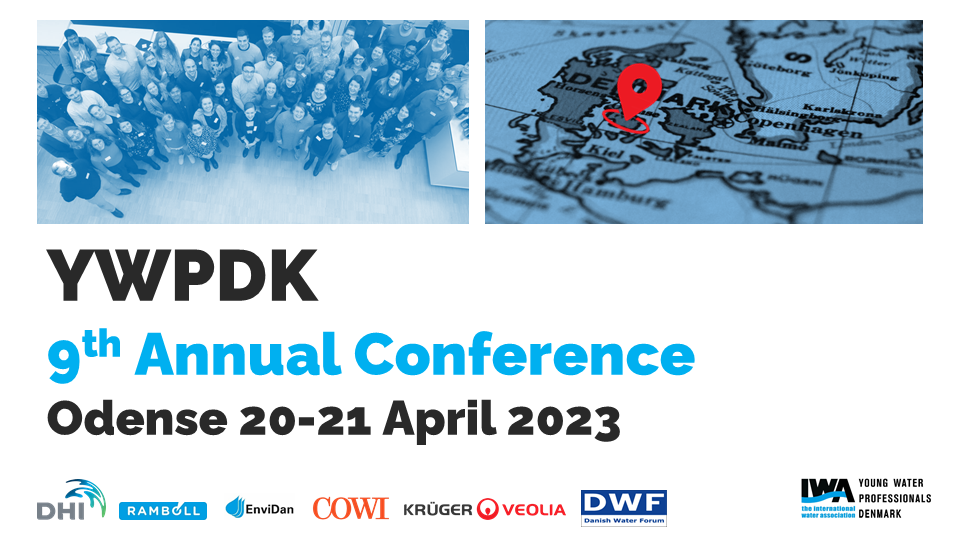 Save the date for our next National Conference that will be held on the 20-21st April 2023 in Odense. Our fantastic conference team is working at full speed to finalize the venues that will host us and put together an inspiring program. We are planning exciting workshops and a technical tour of a facility newly modified with several state-of-the-art technologies. You will have the chance to present your work through oral and poster presentations.
National Conference will be held at the University of Southern Denmark, SDU and Vandcenter Syd.
The preliminary program is now available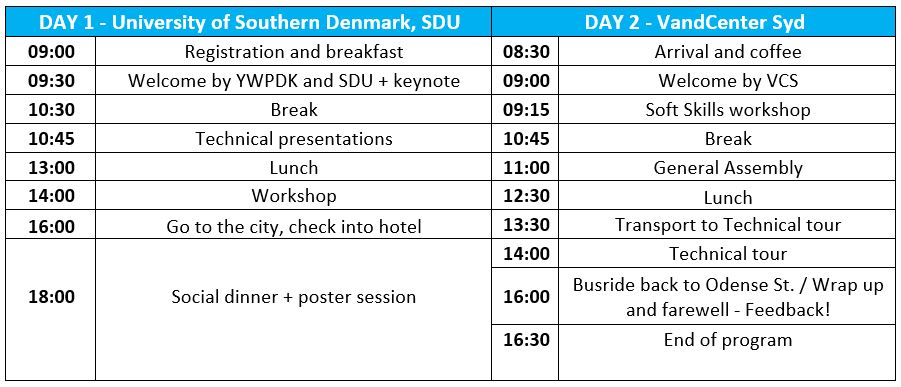 More info and sign-up page will soon be available – stay tuned!
CALL FOR ABSTRACTS
There is an exciting opportunity for you to present your work at the Conference:
Share your results, knowledge, ideas, or any creative content in the form of an oral presentation or poster discussion. Any topic about water or climate is encouraged; it will be a diverse program!
We do not have strict requirements regarding the content of the abstract, so if you do not have research results, you are encouraged to present a topic of interest or stimulate discussion. You can submit anything from hands-on engineering projects, pilot projects, student projects, academic research, conceptual frameworks, etc.
IWA formulated some tips for abstract writing and perhaps they can be of help. Find them here.
If you wish to submit an abstract, please use our TEMPLATE.
DEADLINE: Wednesday, March 8, 2023. The abstract should be submitted as a word file and should be sent by email to events@ywp.dk 
More information on format guidelines will come soon.