Young Water Professionals Denmark seeks to be a member driven network and thus encourages all YWPDK members to become active within the network activities. As an active member, you will be able to maximize the benefits of being part of the network, test and develop your skills on the area of your choice and get a chance to represent YWPDK both nationally and internationally.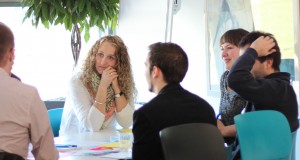 Currently we have more than 250 members, but we are still a young network. We are looking for all the help we can get to activate the network and our members. I you want to become a member of the network, you can signup for free.
If you want to become a more active member you can read more about our local activities here. Currently we are also looking for:
REGIONAL REPRESENTATIVE IN ODENSE AND AALBORG – read more here.
WEBSITE RESPONSIBLE – assisting in updating and developing texts and functions on the website
MENTOR PROGRAM – we are initiating a mentoring program. We could really use your help!
COMMUNICATION OFFICERS – help us spread the word, communicate our vision and mission in various magazines, etc.
EVENT PLANNERS – help plan and execute our events.
You are always welcome to contact us if you want to know more about becoming an active part of the network. We look forward to hearing from you!
YWPDK is a non-profit organisation driven by and for Young Water Professionals in Denmark. It is free to become a member of the network. Thus no member fees are collected. The network relies entirely on sponsorships.