In 2019 YWPDK turns 5 years and reaches almost 500 members. YWPDK has seen remarkable growth, progress and formalization through it's five year's existence, but also stability and dedication. In 2019 YWPDK enters into a transitional phase marked by shift in generations and leadership. We are all very excited about this development.
In 2019 one of the two remaining founders turn the 35-year mark and will leave the network, that he helped co-found. Niels Malmmose Askjær has been in the CCSC since its very beginning and has acted treasurer for the majority of the time. Niels has been a solid support for the works of the network securing our sponsorship base, national and international representation and a good spirit throughout all our endeavors. Niels passes on his seat in the CCSC to very capable and dedicated new members, who will put their mark on the network the coming years. We would like to thank Niels for his dedication and engagement and look forward to collaborating with him in the future.
We have asked Niels to reflect on his work in YWPDK.
Niels, what would you say your main contributions to the network has been?
"On the event side, I would say hosting and co-developing the first YWPDK conference in Odense at Vandcenter Syd. It was the first time we brought our member base together and it helped set the frame for our annual YWPDK conferences in to come. It was the very first step in creating a network for young water professionals, and a platform, where it is easy to connect, both among your peers, but also across generations.
Additionally, I also lead our efforts in creating the financial foundation, which YWPDK reaps today through our sponsor agreements and sponsor relationships. I am very pleased to see this financial foundation continue.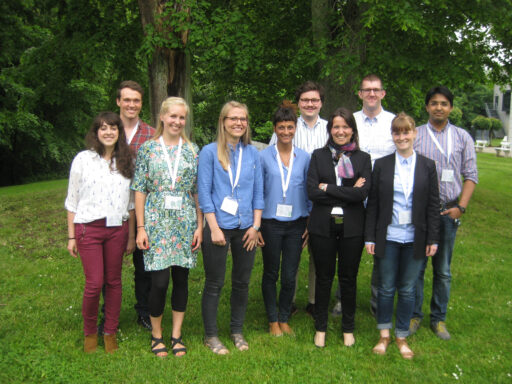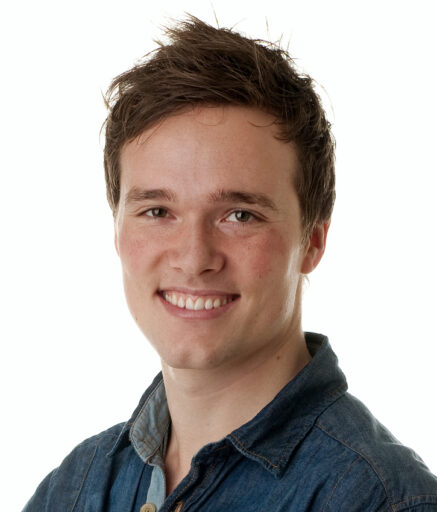 Looking back at what YWPDK CCSC has meant to you?
I have gained a broad network both internationally and nationally. I have meet fantastic people and gained new inspiration. I think I have more opportunities today, than I would have had without YWPDK. My own career has evolved from Project engineer to Project Manager, Project Director in VandCenter Syd.
It has been great fun overcoming all the obstacles together. I now know the aspects of being in a board which I hopefully can use in the future.
What are your thoughts on the YWPDK CCSC for the future?
I hope the new board will be successful in continuing the transformation of the network and that they will enable members to help in this transition. I am confident that it is the right group to lead on. I will still help the network leading up to IWA2020 and I will still continue to support the network and help spread the word, in whichever way I can.
In addition to Niels, many of our dedicated members who have been with us since the early beginning will also be leaving the network, as they reach their mid 30s and progress in their professional lives. We look forward to engaging with our mid-career professionals and help bridge the generations across the water sector through our newer members, "senior" members and transitioning members.
2019 is also the year, that YWPDK sees its first shift in leadership. Trine Stausgaard Munk who founded YWPDK in 2014 and chaired the network since passes on the torch to Thor Danielsen. Thor and Trine have worked closely together the last couple of years and are both very excited about the transition.
"When you build something from the ground, and you watch it grow and succeed, you naturally feel pride and ownership. It can be difficult to foster these feeling with others or create the same commitment. I have always feared, that once I stepped down from the post, there would be no one to take over. Not only is there someone to take over, but there is someone far more dedicated and capable, that you could ever ask for. I am very honored and excited to pass on the role of chair of the YWPDK to Thor. I look forward to spending my last year in the CCSC supporting the generational transition. This outcome and development is more, than any of us dreamt of, when we initiated the network 5 years ago – I believe this is what we call success!", says Trine.
Thor supplements: "I look forward to help develop the network even further, and continue the great work that Trine, Niels and the rest of the previous boards and actives have carried out, to get us where we are today. I look very much forward to chair the network and help steer us through this transition phase. It is exciting to see where the next years will take us."
We did a short interview with both. Read more about the two chairs below.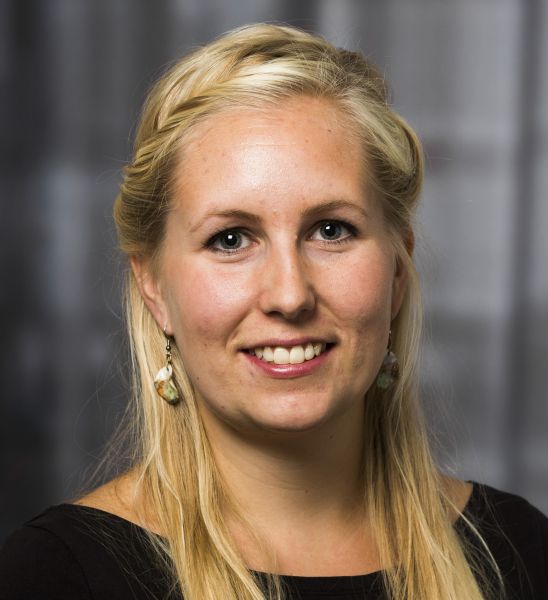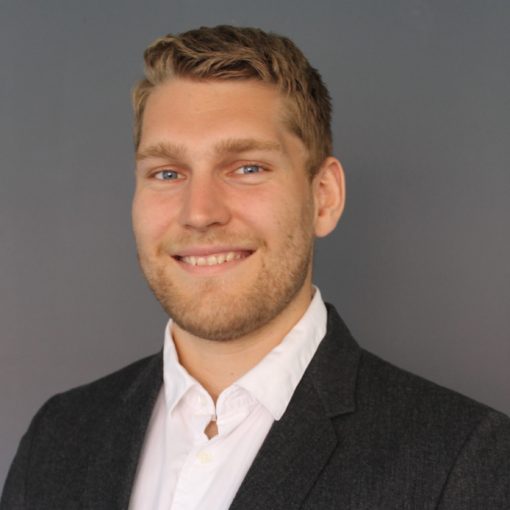 Trine holds a master in Geography & Geoinformatics from the University of Copenhagen, 2013. Since graduation Trine has been working in Ramboll within Climate Adaptation and Landscape Architecture, developing and leading the climate risk modeling expertise in the company.
When Trine entered into the water sector she realized, that it was (and still is) characterized by an aging work-force with low diversity. The water sector in Denmark and beyond was and still is experiencing a lack in skilled workforce. The primary reason for initiating the network from Trine's side, was to create a platform and a community for young professionals working within water. While a community already existed for engineers, planners, and other specialties, the water sector seemed to lack an entry point for the diverse disciplines increasingly characterizing the young workforce in the water sector. Additionally, while the water utilities were still almost exclusively for Danish speaking candidates, the rest of the water sector increasingly included non-Danish speaking professionals as part of the workforce. There was also no natural network for these international candidates, who wished to remain and integrate into the Danish water sector, to meet. Hence, Trine founded the network in 2014 with support from Niels Malmmose Askjær, several other young professionals, Helle Katrine Andersen from Danva and many others.
Within the first year, the network reached 100 members and the first conference was successfully held at Vandcenter Syd. It was obvious, that there was a true demand for and support to the network. As the network grew, it became more formalized, more integrated and more international. The network helped secure focus on, provide input to and provoke some of the necessary conversations to be had in shaping the workforce of tomorrow for the water sector. In 2016 Trine was recognized for her leadership in and dedication to the water sector and for founding the network when she received the DANVA Initiativpris.
During the last couple of years, Trine has been stationed in Boston (USA) to build and lead the Ramboll Liveable Cities team and the Climate Resilience Practice within Ramboll. Trine has continued her leadership of the network, while slowly transitioning more roles and responsibilities to her fellow board members. She will move back to Denmark in June 2019 and looks forward to supporting the network and the board in their transition before she officially leaves the CCSC in 2020.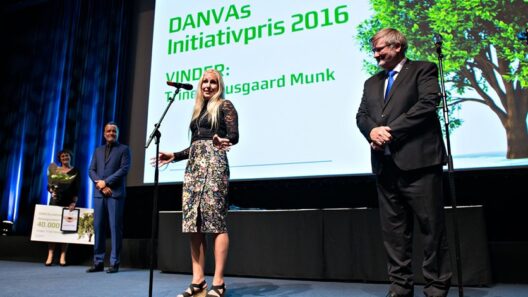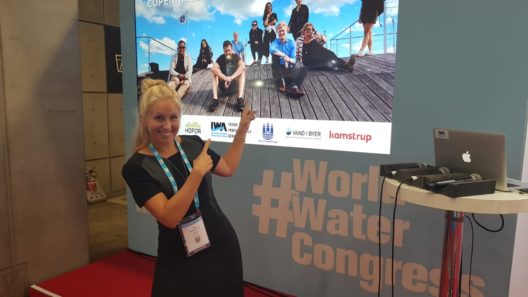 Trine, what has been the biggest accomplishment in relation to your work with YWPDK?
Starting something from scratch is not easy. I think my greatest achievement has been to bring the right people, our cool pool of members and dedicated network representatives together to form a sustainable platform, which will exist beyond the involvement of its founders. I am not even sure, that I can take credit for that.
What has the network meant for your career?
First of all, I think the success of the network has helped me believe in myself and my capabilities. I eyed a need and seized an opportunity – and it all worked out. That feels incredibly good!
Secondly, once the network was recognized in Denmark and beyond, my position as chair or in the network in general provided access to communities and conversations I would otherwise not have been invited to. Today, I have a large and cherished network domestically and internationally, much of which I can thank my involvement in YWPDK for.
Which advise would you offer your successor, Thor?
I hardly think, that Thor needs my advise. I think Thor will be an extraordinary chair. With the stable member and sponsor base we have secured over the last years, the CCSC and Thor will have the liberty to focus on other development aspects.
Thor knows, that he can always call me and that we will continue to collaborate within and outside the YWPDK in the future. I look forward to this continued cooperation and to see YWPDK prosper under new leadership and generations the coming years. If I had to pass on an advise, it would be to balance your commitment to prevent burning out. Second to dedication comes stability and accountability. YWPDK needs it all!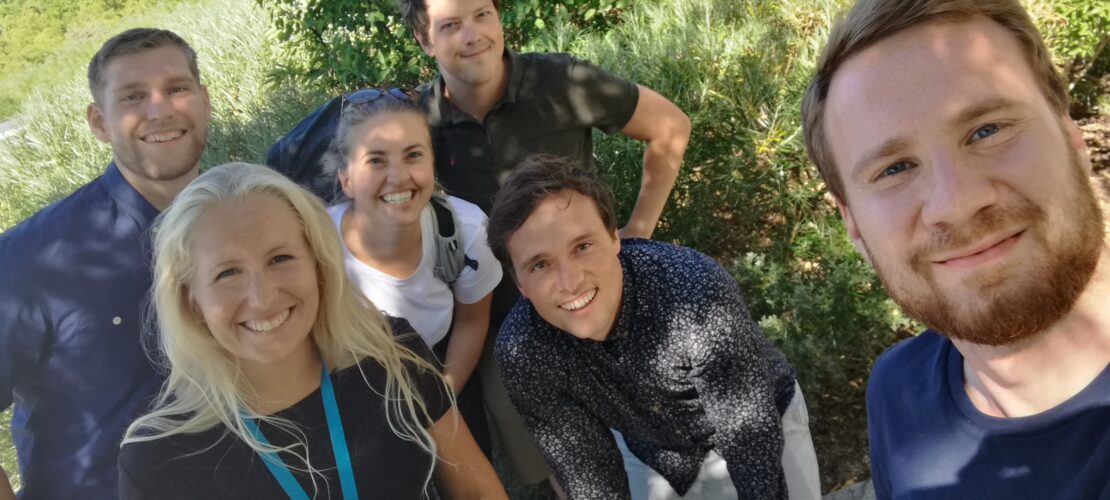 Thor also holds a master in Geography & Geoinformatics from the University of Copenhagen. Since graduation, Thor has worked at the greater Copenhagen utility company HOFOR with the planning department. Thor's main responsibilities are within planning the climate adaptation of greater Copenhagen to the increasing frequency and intensity of cloudbursts.
Thor learned about the network from a fellow student at the university of Copenhagen and decided to participate in the events. The first real active contribution to the network from Thor, was when he helpen plan and organise the 3rd national YWPDK conference in Copenhagen. The experience gave Thor the inspiration to join the network and apply for a seat on the board. Since then there has been no looking back and Thor has been a part of many of the things taking place in the network since he joined. The importance of local and national events for members and water sector seniors is of great importance to Thor, who mentions the energizing effect of connecting with young brilliant minds from the Danish water sector as a catalyst for his entry into YWPDK.
With involvment in the IWA emerging water leaders steering committee Thor is ensuring that the Danish YWPDK chapter is well connected to the whole of IWA, and is part of bringing back knowledge and experiences from other chapters, while trying to help new chapters grow and prosper all around the globe.
Thor, what do you bring to the table in your new role?
I bring a bag full of ambitions and a lot of dedication and energy, which I look forward to dedicate to the network that already has given me so much. I hope that our members in YWPDK will feel that they can fulfill their ambitions within the network with me chairing the board. They should know that I will do what I can to make sure that they get the opportunities they need to do what they aspire to. No one should hesitate to contact me to get more involved or to ask for help in regards to what they have going on in our network. I must admit that I feel it is a daunting challenge to take over the position as chair. I hope to live up to work of Trine and to leave the network better and stronger than when I entered.
What do you see as your primary task/mission as chair?
I see the network as being 100% reliable on the contribution and talent of our members, some of who will eventually step up to lead the network. My most important mission is thus to make the network as inclusive and active as possible.
We want to create a platform for young water professionals to develop their first professional network. We want them to share knowledge with one another and gain an overview of the water sector, and learn new skills. We also want them to be empowered to create a water wise world, and lastly we want to give young water professionals residing in Denmark a voice within and beyond the wider national and global community. I see it as one of my primary tasks that we live up to our core purpose when we plan and organize activities.
What do you look most forward to in your new role?
I look forward to representing the Danish YWP chapter and the great work we carry out to the water world during the IWA World Water Congress & Exhibition in Copenhagen in 2020. I feel excited and sure that we can also show a united Danish water sector, where YWPDK acts as a respected and integrated organization. I also look very much forward to show a united Scandinavian and European YWP group that collaborates and shares knowledge across borders. Water and knowledge know no boundaries!