Membership of YWPDK is free of charge, which means that the network does not collect any income based on their members. Therefore our economy relies entirely on sponsorships and funds from external institutions. Our yearly budget is tailored our current funding and mainly consists of:
Member activities & events

≈ 60%

of yearly budget
We believe that our network is our members and thus our goal is to offer as many opportunities for them as possible. This part of the budget includes expenses related to event organization, theme days and social activities which we offer our members on a regular basis.
YWPDK external representation

≈ 25%

of yearly budget
We believe that visibility is essential in establishing a new network and hence our ambition is to secure a stable participation in the IWA YWP strategic events, both nationally and internationally. Such prioritization will only be possible, when all other costs are covered and our budget balance allows it.
Maintanance costs

≈ 10%

of yearly budget
Maintenance costs include bank expenses, website costs, materials etc. We believe that having these costs covered on a permanent basis permits us to maintain our focus on the further development of the network.
Steering committee costs

≈ 5%

of yearly budget
Steering committee expenses are related to the committee meetings. We aim to have our committee members' respective organizations fund our transport, meeting room rental, refreshments etc. We expect some minor unforeseen expenses that will have to be covered through the YWPDK budget.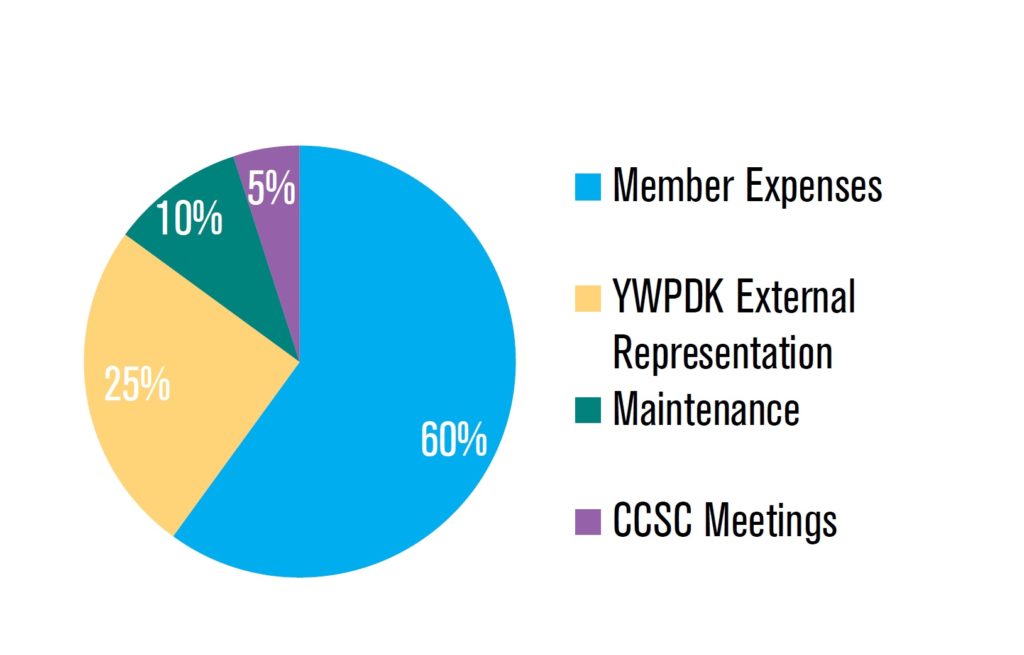 Annual accounts:
2015 (approced on the general assembly 2016)