Meet Lærke Kit Sangill, our YWPDK profile for March 2017. Lærke is a Landscape Architect at VandCenter Syd working with development and implementation of green structures in Odense. Lærke is an active member of YWPDK in Odense, and helping YWPDK with layout etc. of posters, flyers and sponsor materiales.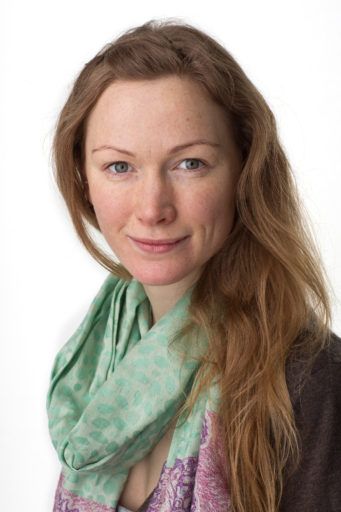 What is your current work title and what is your background/degree?
My current work title is Landscape Architect. I am the only Landscape Architect at VCS Denmark. I work closely with colleagues in other fields, mostly engineers. Graduated from the Faculty of Science at Copenhagen University in 2014 with a degree in 'Green Space Management'.
What is your motivation for working with water?
My job is to develop and implement green structures in the city for handling stormwater and my main motivation to work with water is creating greener city's. Additionally, I find it very meaningful to work with water as we do in VCS Denmark, where the main target is to function as an environment steward, reducing the human footprint on the water cycle.
What are your main interests within this field?
I enjoy working in this field since is so multidisciplinary. I find it inspiring and challenging to work with people with another background and opinion than my own. Together we build solutions which one mind can't do on its own.
What was your motivation for becoming a member of YWPDK and how did you hear about the network?
I was motivated by the the knowledge sharing and relation building which the network creates an important platform for. Both nationally as well as internationally. I heard about the network through a college and decided to join.
What are your thoughts on the challenges that we, as young water professionals, face in the coming years?
I see the next generation of young water professionals as having an important role in the future. Water is the foundation of life, as we know it on this beautiful blue planet. It seems to me that we through our decisions have a large effect on how long we want to stay alive as a human race. I do believe that our main challenge is to keep focus on the long perspective and make decisions for a better future.