This is Nanna Linn Jensen, our YWPDK profile for October. Nanna Linn is a master student at the Institute for Geoscience at Aarhus University, She is focusing on the topics "water, hydrogeology and geochemistry.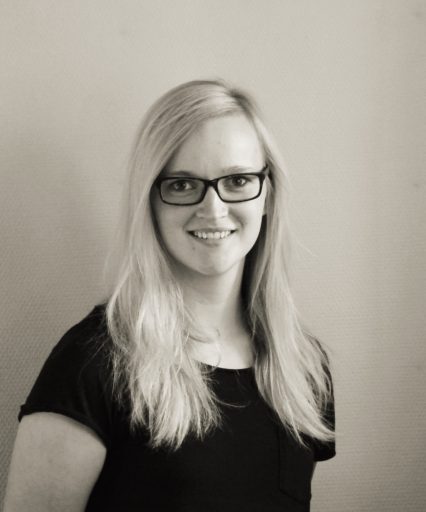 What is your current work title and what is your background/degree?
I am a fulltime master student at the Institute for Geoscience, Aarhus University, with focus on the topics "water, hydrogeology and geochemistry". At the moment I am doing my master thesis on nitrate and arsenic in drinking water for private wells. The project is executed in collaboration with GEUS.
What is your motivation for working with water?
When I began at Geoscience I wanted to work with the more classical geology – rocks and foraminifers. But I changed my mind after the first few lectures with hydrology and water chemistry, because water seemed a more logical and interesting choice of study. Water is a fundamental element in our everyday life and important in both regional and global scale. In an ultra-short way of stating it: water is an important and fascinating subject and that is why I want to work with it.
What are your main interests within this field?
My interests are mainly drinking water and groundwater, as well as water chemistry and the associated health aspect. I would like to make sure we keep on having clean drinking water and an unpolluted groundwater supply in Denmark. I am fascinated by the way we in Denmark are able to handle our groundwater, and it would be great to share this experience with other countries that are more challenge on this subject.
What was your motivation for becoming a member of YWPDK and how did you hear about the network?
I heard about YWPDK through my work with GEUS. At geoscience AU there is only a small group of students who specialize in water and environment. By being a part of YWPDK I hope to connect with more people who are interested in and work with water, so they can be a source of motivation and inspiration for me. At the same time it will give me insights into future career paths.
What are your thoughts on the challenges that we, as young water professionals, face in the coming years?
I think climate change and the growing demands on freshwater/drinking water will keep us occupied in the years to come. Worldwide new challenges arise due to these issues and we, young water professionals, must help with solutions for these challenges.
An ongoing challenge that we face is how to continue having clean drinking water without pollution and hereby a more extensive water treatment.