Meet Inês Lousinha Ribeiro Breda, our YWPDK profile for September 2016. Ines is doing an industrial PhD with Alborg University and Skanderborg forsyningsvirksomhed A/S, Ines also presented at the YWPDKConference 2016.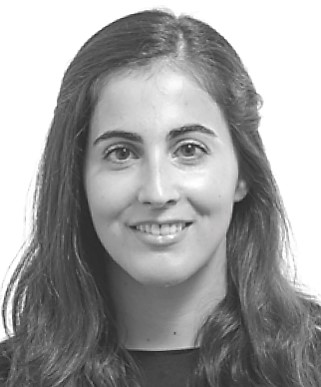 What is your current work title and what is your background/degree?
I'm an Industrial PhD student working for Aalborg University and Skanderborg Forsyningsvirksomhed A/S. I have a Master dergee in civil engineering from FEUP (Faculdade de Engenharia da Universidade do Porto, Portugal). My first contact with the water field was at VIA University College, Campus Horsens, where I've worked as a research assistance for two years together with the Center of Research of Energy and Environment.
What is your motivation for working with water?
Considering that my work is mainly connected with drinking water, my motivation is strongly related with improving drinking water quality. To be able to work with a topic that effects everyone, has been both challenging and humbling. Drinking water treatment is different all over the world, making it an exciting and dynamic topic. The realization that drinking water quality is still an issue in the XXI century teaches me to not take water quality for granted and to invest time in finding new treatment solutions.
What are your main interests within this field?
Within the water field, I'm particularly interested in drinking water quality, optimization of the drinking water treatment and the dynamic between physical, chemical and biological processes in biofilters.
What was your motivation for becoming a member of YWPDK and how did you hear about the network?
YWPDK was first presented to me in IWA Conference & Exhibition 2014 in Lisbon. From the beginning I saw YWPDK as a great opportunity to network and share knowledge. Further, based on Denmark's expertise within the water field, I really believe that YWPDK represents a generation of professionals who will soon make important decisions towards water challenges. Therefore, joining YWPDK was an easy decision that has been proven to be wise.
What are your thoughts on the challenges that we, as young water professionals, face in the coming years?
Considering the whole water sector, I would say that the challenges we face as young water professionals are related to the use of water in food production, the adjustment to climate change and management of water resources.