Janne Møller is our YWPDK profile for September 2017. Janne works as an environmental engineer at the consultancy Rambøll in Odense. Janne is part of the YWPDK regional group for Fyn. Her daily work is within water management and climate adaption and she has been a member of YWPDK since 2015.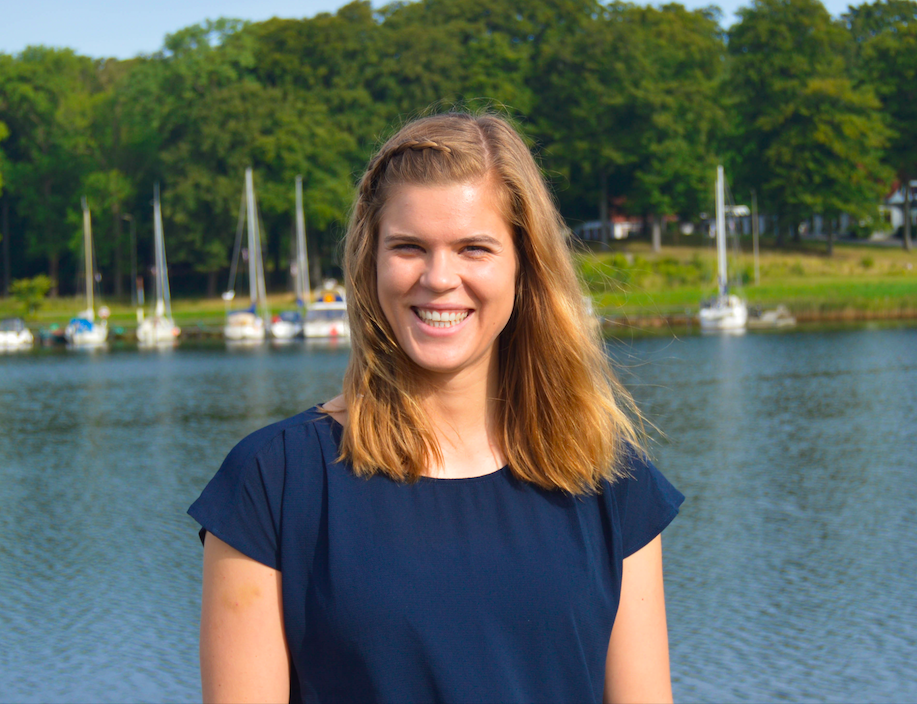 What is your current work title and what is your background/degree?
I am an environmental engineer working as a consultant at Rambøll which provides me with a large range of interesting projects in the field of water management and climate adaptation. I plan and design sewage networks where I work with both traditional and sustainable urban development solutions (SUDS). In the implementation phase, I have construction management and supervision. I concretise climate adaptation plans and am also involved in nature restauration projects. As a part of my work I do a lot of hydraulic modelling of urban water networks and natural streams.
I graduated from the Faculty of Engineering at University of Southern Denmark in 2014 as an engineer in environmental technology. I have a master in aquatic environment and wrote my master thesis about stormwater basins, and how these can be used as link between climate adaptation and the EU Water Frame Directive.
What is your motivation for working with water?
The increased amount of stormwater we will experience in the future, and is already facing, is a challenge that affects all of us. I find great joy in being a part of the team that will secure the cities from being flooded, as we have the responsibility of finding sustainable solutions in balance with nature to secure our environment for future generations.
What are your main interests within this field?
I have a great interest in projects where urban water and nature work together. I like the challenge when you have to plan and design the storm water network in a smart and natural way in respect of the demands of fresh water ecology in the surrounding streams and/or lakes.
However, I also like the more traditional projects where you have to separate an old, underscaled combined sewage network into a two string network of waste water and stormwater. I like the engineering challenge where hydraulics, self-cleaning, crossing pipes, economy etc. all come together. If the project allows it, you can implement some green solutions, and often you close overflow of combined water to a recipient and thereby improve the environment
What was your motivation for becoming a member of YWPDK and how did you hear about the network?
I think YWPDK is an important network where we without barriers can talk and discuss the challenges we are facing in our work. We all have a common task and interests, and do not look at each other as competitors.
I first heard about the network from a colleague who introduced me to YWPDK just before the first conference in 2015.
What are your thoughts on the challenges that we, as young water professionals, face in the coming years?
I think it is important that we keep seeking new knowledge within our field and keep focusing on being innovative. As young water professionals we are open minded and good at idea generation. We need clever and sustainable solutions that both prepare our cities to withstand climate changes and also protect the environment as we have a responsibility to the next generations.