Summer excursion in Copenhagen: Cisternerne
29. September 2021 @ 16:30

-

18:00

CEST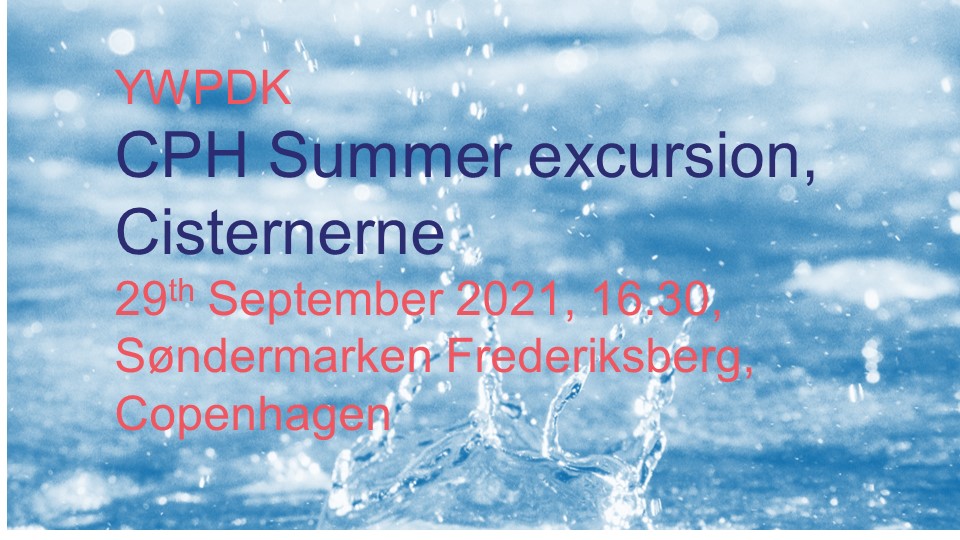 Dear regional members of Copenhagen,
The Regional Group is planning a visit to the old water cisterns (Cisternerne) below Frederiksberg, Copenhagen. The cisterns are no longer in use as an utility but is now an interactive and exiting museum in which you can learn about an important element of the city's history on water supply. You are welcome to join us below ground for a guided tour in small canal boats.
The event takes place on Wednesday the 29th of September between 16.30 and 18.00.
After the visit, those who are interested are welcome to join us for a drink and optionally also some food at Frankie's (Frederiksberg).
Young water professionals joining will have free admission to the Cisterns.
Location:
https://www.google.com/maps/place/Cisterns+in+S%C3%B8ndermarken/@55.668893,12.5191049,15z/data=!4m5!3m4!1s0x465253971fcc287f:0x2da82b7c3f01a36f!8m2!3d55.6694951!4d12.5248985
Info:
https://cisternerne.dk/dk/besoeg/
If you intend to come, please send an e-mail to copenhagen@ywp.dk. 
Per Nobel
Regional Representative Copenhagen
mob: +45 29 81 57 38