Research to Practice workshop at the Danish Water Forum conference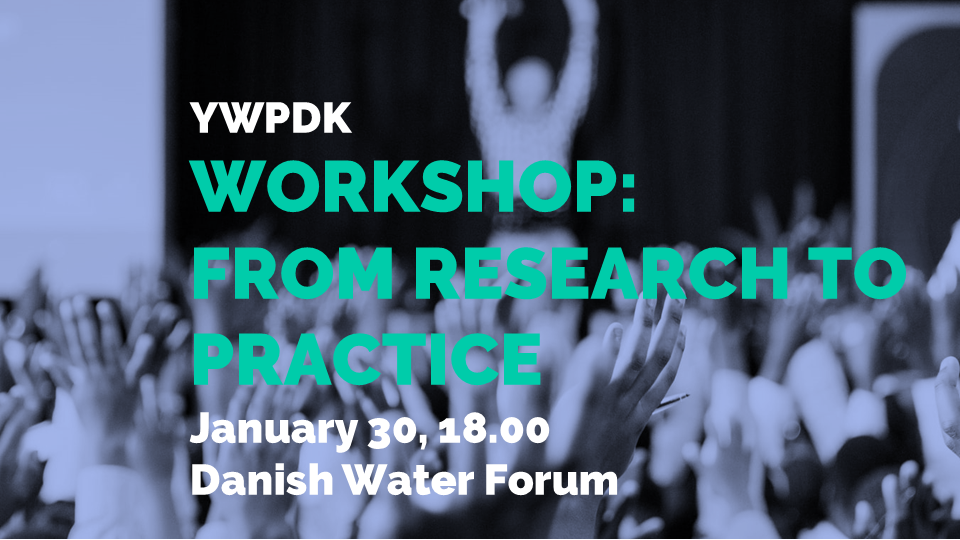 Research to Practice workshop
The 14th Annual Water Research Conference organised by Danish Water Forum will kick off the YWPDK activities in 2020. The conference will include a keynote "No green transition without a blue transition", pre-registered sessions on "Water Smart Cities", "From Research to Practice", "Water challenges in developing countries and Danish research cooperation" and several other open sessions:
Pesticides and new challenges,
Remediation processes and monitoring,
Groundwater pollution, mapping and management,
Wastewater treatment and optimisation,
Water and remote sensing,
Financing the Green Transition,
Urban challenges
YWP is organising the workshop "From Research to Practice". This workshop aims at gathering different stakeholders in the Danish water sector, to identify challenges and possible solutions to shorten the implementation time of technology resulting from applied research projects. The workshop will include guests from DTU, VIA University, Kalundborg Forsyning A/S, Silhorko - Eurowater A/S and our very own YWP Dorottya Sarolta Wágner, PostDoc AAU. Join us at KU Science, Thorvaldsensvej 40, 1871 Frederiksberg on January 30, 2020!