Capital Region event: Cinema visit with dinner
Wednesday, 4. May @ 18:00

-

21:30

CEST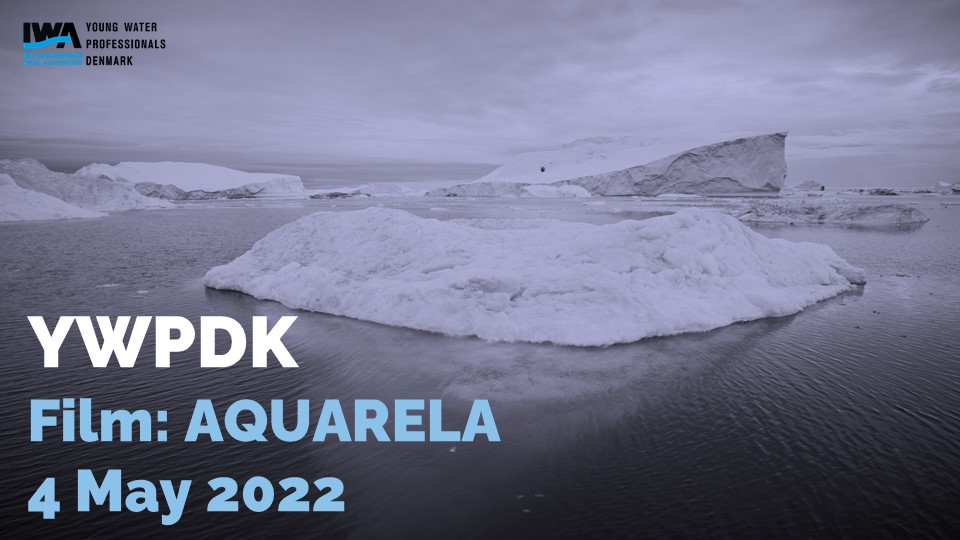 Dear members of the Capital Region
Join us on May 4th when we are visiting Cinemateket to watch Viktor Kossakovsky's documentary film Aquarela from 2019. Water is the main protagonist, seen in all its great and terrible beauty. Mountains of ice move and break apart as if they had a life of their own. Kossakovsky's film travels the world, from the precarious frozen waters of Russia's Lake Baikal and Miami in the throes of Hurricane Irma, to Venezuela's mighty Angel Falls in order to paint a portrait of this fluid life force in all its glorious forms. Fragile humans experience life and death, joy and despair in the face of its power.
The movie begins at 7.30 pm with a short introduction (in Danish). Before the movie, those who are interested, are welcome to join us for dinner at Kopan Rice at 6 pm. YWPDK will cover the cinema ticket and the first drink at the restaurant.
Location: Cinemateket (Gothersgade 55, 1123 København) & Kopan Rice (Linnésgade 24, 1361 København K)
Sign up by sending an email to copenhagen@ywp.dk before May 1st.
Kind regards,
Ida Hansen and Per Nobel