Copenhagen "fyraftenøl", 2021-2 (inviting Wetskills)
16. August 2021 @ 17:00

-

19:30

CEST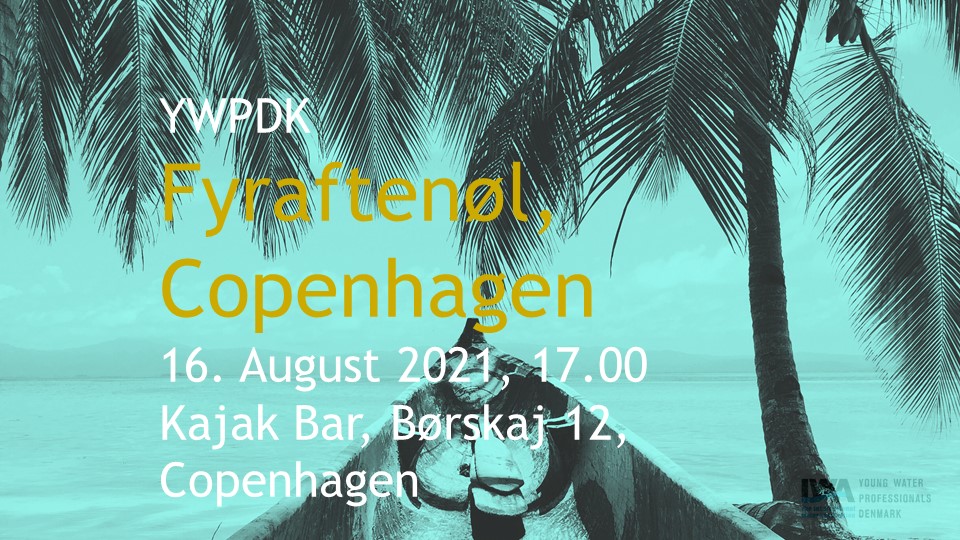 Dear regional members of Copenhagen and participants of Wetskills Denmark 2021,
Let's meet physically at the Kajak Bar again, it is so wonderful Copenhagen is open! This will be an opportunity foremost for "hygge", but we'll also briefly discuss our upcoming activities and how to progress in the event planning. 
For this event in particular, YWPDK is inviting the participating members of the "Wetskills Denmark" event to join in. This will be a perfect opportunity for Wetskills participants to get to know YWPDK as an organization and our regional work in particular and also to meet some of our engaged members. The regional group members are looking much forward to meet all Wetskills participants.
If you have not been to the Kajak Bar (Børskaj 12, Copenhagen) before, you can read about it from the link below. Also, there are links to the activities planned on the annual wheel by our Regional Group as well as about the Wetskills event. 
Looking forward to see you all:)
If you intend to come, whether you are already an YWP or not, please send an e-mail to copenhagen@ywp.dk
Per Nobel
Regional Representative Copenhagen
mob: +45 29 81 57 38
Kayak Bar | Restaurant, Bar, Musik & Events i København