Export of Water Technology
16. November 2021 @ 16:00

-

18:00

CET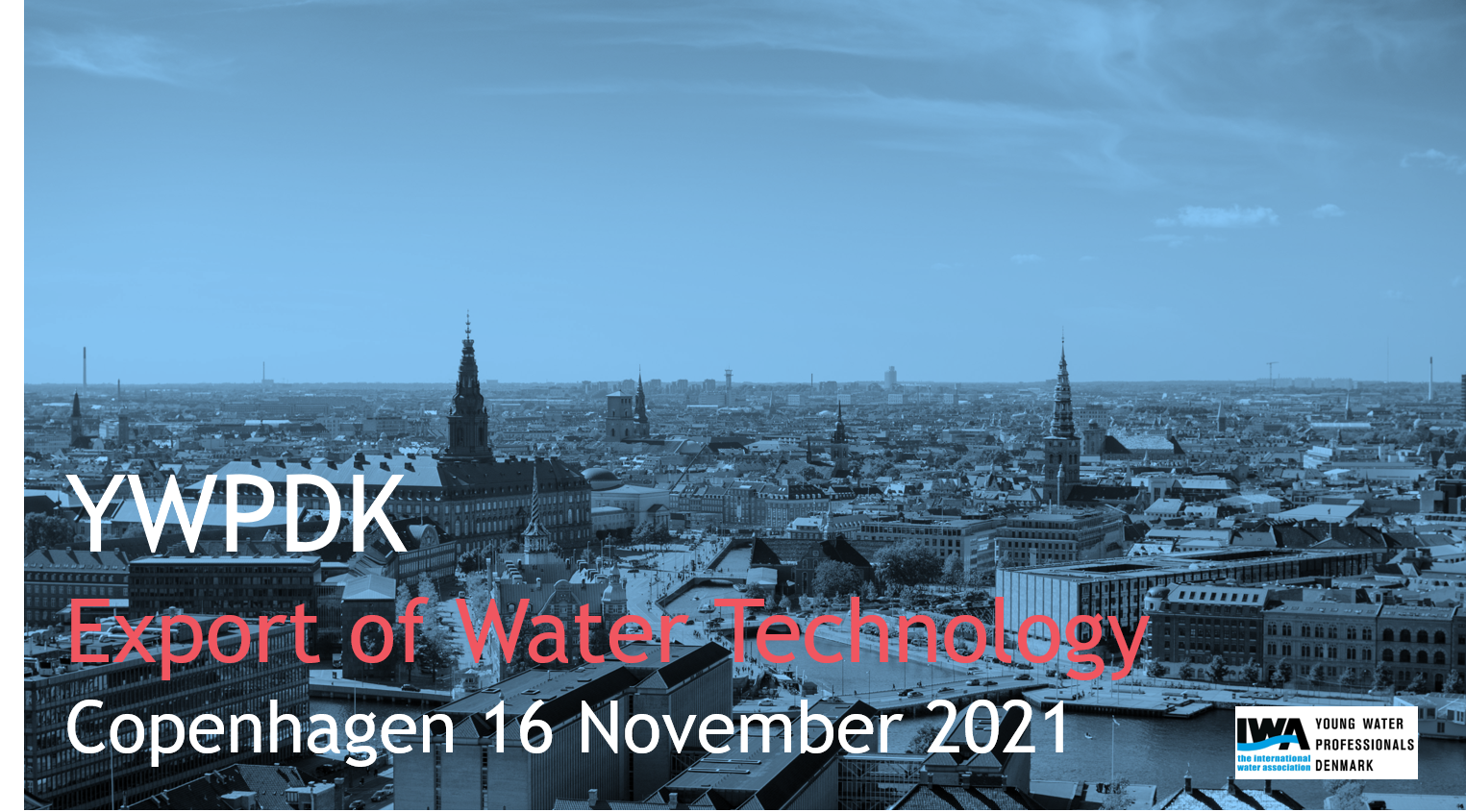 The world is recovering from the Covid lockdowns and governments are pushing green infrastructure investments. Water is a core component of the investments and Danish technology is strongly positioned to support the upgrade of water systems around the world. The Foreign Ministry of Denmark has launched a new export strategy for water technology and know-how.
Together with The Foreing Ministry, ATV, and Rambøll we would like to invite YWPs to an evening focusing on water technology export. Join this event and hear more about how the Danish Water sector works with export, what it is like to work in the field, what companies think, and get a chance to give input yourself.
The event is taking place at BLOXHUB in Copenhagen on the 16th of November at from 16:00 to 18:00. See the program below and sign up by filling in the google sign-up form, by clicking the button below. The meeting will take place in the meeting room called Arena on the 3rd floor.
The session will be moderated by YWPDK Chair Thor Danielsen.
PROGRAM
Time
Agenda Point
16:00
Arrival
BLOXHUB 3rd floor in room Arena
16:10
Welcome
Thor Danielsen YWPDK and Martin Bech ATV
16:20
Export from the perspective of a company
Mads Terkelsen - Business Area Manager Rambøll
16:30
Presentation of the export strategy
Annsofie Lybæk - Sector Advisory Team Leader Foreign Ministry
16:40
Working with water export
Dr. Anitha K. Sharma - Embassy of Denmark in India
16:50
Export from the perspective of a university
Professor Peter Steen Mikkelsen - DTU Environment
17:00
Break
17:10
Panel Debate
17:55
Wrap-Up
Panel Debate
Succeeding in growing export of water technology depends on the contribution and collaboration of all participants in the water sector. It requires strong collaboration between public entities, private companies, utilities, and universities. The presentations will be followed by a panel debate with the presenters .The panel debate will focus on how the different stakeholders of the danish water sector can collaborate to strengthen the export effort, and how YWPs can contribute and play an important role.