update: Stand-Up-Paddling and Barbecue
Wednesday, 22. June @ 16:30

-

20:00

CEST
Stand-Up-Paddling and Barbecue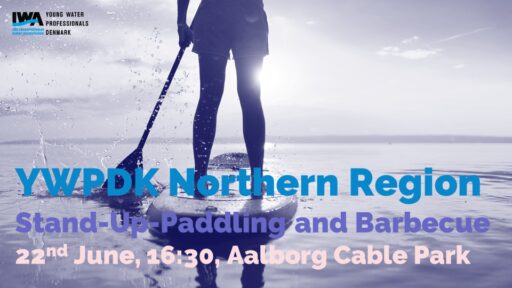 UPDATE: The Stand-Up-Paddling is cancelled, but..
..but you can still join us for dinner at the Street Food (Skudehavnsvej 35, Aalborg). We meet there at 17:30 (outside the main entrance) for a chat and then go ahead with dinner, where the first course and one beer are offered by the network for the members (max 15 people). Sign-up with the button.
And if you can't join us this time, save the date for next event on the 30th of August. Spoiler: it will be about beer brewing!
Dear YWPs,
summer is coming and we look forward to enjoy it!
The next event is going to be a social event to get to know each other and to test our skills on the surface of water!
We would like to invite you on the 22nd of June to our Stand Up Paddling event followed by a barbecue. The event takes place at Aalborg Cable Park (Østre Havnepark 16, 9000 Aalborg), where we will meet at 16:30. The event is free of charge for members. The facility will provide all the needed equipment and there will be changing rooms with showers, but please bring swimsuit and a towel.
Be aware that there are only 9 spots available and we will follow the first-come-first-served principle, so hurry up to sign-up if you want to participate!
If you have any questions, contact us at aalborg@ywp.dk.
We hope to see many of you!
Kind regards,
The YWPDK-Regional Group of Northern Denmark