Water stewardship
30. November 2021 @ 17:00

-

20:00

CET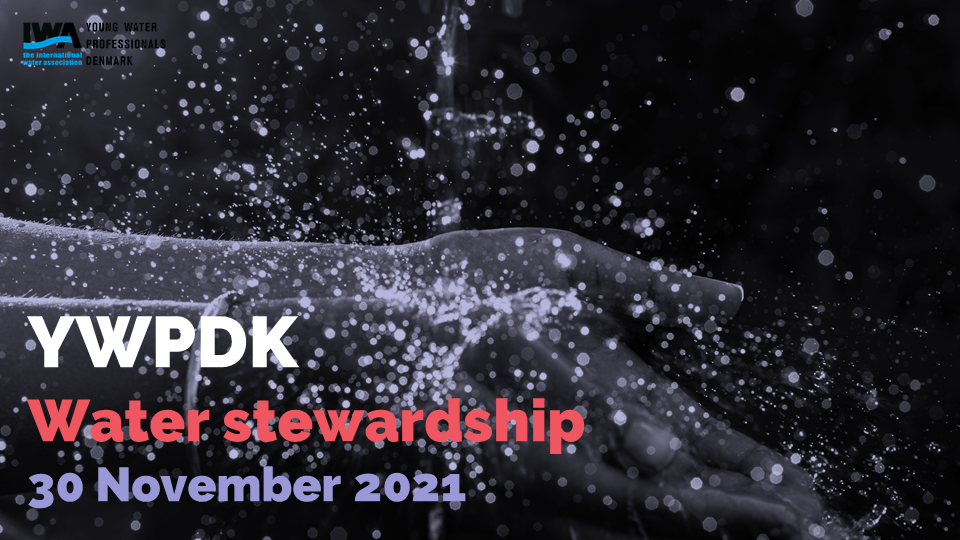 Embracing your inner water steward - finding purpose in your professional life
Many people choose to work in the water sector because they are impact-driven and wish to 'save the world' .. or at least a tiny bit of it. However, this feeling of purpose can easily drown in Excel sheets, project management, computer simulations, etc., and leave one with the question "does what I do really matter in the bigger picture?". Is it true that it doesn't matter? Why do people feel like this? Is it a feeling that is isolated to our generation? How do we combat it? Should we combat it? Can the notion of 'water stewardship' be part of the solution? Which responsibility does the leadership have? These are some of the questions that we will raise, and hopefully answer, during this 3-hours workshop. To help us look at the questions from different perspectives we have two confirmed guest speakers with competences within water steardship, sustainability, activism and leadership join the event:
Pernille Ingildsen

is Manager of the Project Department in Hillerød Utility, Editor in Chief for AQUA at IWA Publishing and author of the book "Water Stewardship".

Nadia Christensen

is a youth delegate to the UN for climate and environment and focuses on engaging young people in sustainable development. She holds a BSc in Natural Resources with a specialization in Environmental Economics and is currently studying a master's in Environmental and Resource Economics.
Programme for the event:
17:00 - 17:10:   Welcome by YWPDK
17:10 - 18:05:   Presentations by guest speakers
18:05 - 18:25:   Dinner sponsored by Rambøll
18:25 - 19:15:   Group work on motivation, purposefulness and water stewardship
19.15 - 20:00:   Panel discussion
20:00 - :            Networking
Deadline for sign-up is Friday, November 26.