Meet Ronja Helleshøj Sørensen, our YWPDK profile for November 2016. Ronja just finished a Human Geography degree and is especially interested in water resource management. Ronja is also a member of our planning committee for the 3rd YWPDK conference (2017). You can also get to know Ronja better by watch her testimonial about YWPDK network.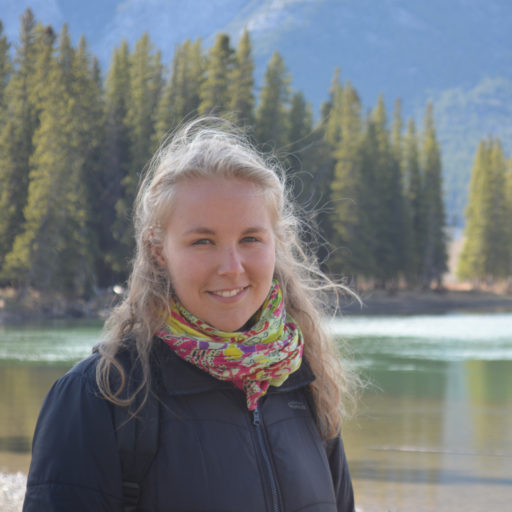 What is your current work title and what is your background/degree?
I graduated with a Human Geography degree from Scotland last spring and will start a Master's next fall. I currently have two part-time jobs as student assistant for the Mobility, Resource and Climate department at the Region of Copenhagen, as well as for Rambølls City and Trafic department.
What is your motivation for working with water?
I have always had a passion for working with water, and am trying to incorporate it as much as possible within my work and studies. Good water resource management is becoming increasingly important, with the access to clean drinking water and sanitation still missing in many parts of the world.
What are your main interests within this field?
My main interests within water are the social aspects of water and water management. While climate change affects sea level rise and changes in ocean currents, I am most concerned with how we mitigate the disasters associated with natural hazards, such as floods and droughts. I am also worried about the problems of water wars. I am therefore looking to find a niche within the water sector, where the "softer" sides of water are considered. I believe an interdisciplinary approach is needed if we are to solve modern day water problems.
What was your motivation for becoming a member of YWPDK and how did you hear about the network?
During my exchange year in Canada, I became involved with the Water Environment Association of Ontario, which is also part of IWA. I was the VP internal of the student chapter at the University of Toronto and amongst others organised a trip to a WWTP, and was therefore looking for a similar organisation in Denmark. I found YWPDK by reading an interview with Trine Stausgaard Munk, the founder of this NGO, and contacted the network in September. Since then, I have attended three events and am also part of the organising team of our water conference in March, which I look very much forward to!
What are your thoughts on the challenges that we, as young water professionals, face in the coming years?
Climate change has profoundly changed, and is changing, the way we must manage our water resources. Denmark has relatively good water quality, in part because it is one amongst the few countries, which make people pay the actual (high) price of what it costs to provide and recycle water. Furthermore, I am very concerned about the emergence of water wars and the acute need for clean drinking water and sanitation worldwide, where I see huge potential for young water professionals to make a difference.