Meet Anders Frederiksen our YWPDK profile for November, Anders is an engineer wokring as Team Leader of the drainage team for Atkins DK.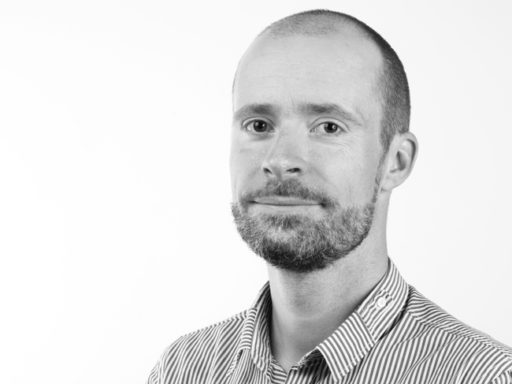 What is your current work title and what is your background/degree?
I am Team Leader of the drainage team for Atkins DK. I help design drainage systems in 3D CAD, for the large infrastructure projects in Scandinavia. For example the new Rail Way line from Copenhagen to Ringsted.
I graduated from the Engineering College of Copenhagen with a B.Sc. in Civil Engineering and a title of specialist in environmental science. I held my internship at Carl Bro currently SWECO.
What is your motivation for working with water?
It motivates me that my designs and work help maintain our infrastructure, hospitals, power plants and airports. It feels great to know that my work affect many people's lives each day in such a concrete way.
What are your main interests within this field?
Storm Water design for infrastructure and urban areas is my main interest. Currently designing urban areas to withstand cloudbursts is a special interest for me.
I believe that there is a great value in rethinking the way we design storm systems to handle water during storms and cloudburst. If we can incorporate more "Blue and green" in our urban planning, we have good chance at beautifying our cities and at securing our homes against damages.
What was your motivation for becoming a member of YWPDK and how did you hear about the network?
I first heard about it from my wife, who knows some of the initiators of YWPDK.
YWPDK is a necessary forum for water professionals to share knowledge and best practice across the globe. I hope that this union of many different professions will be stepping stone, to create better solutions and spread great ideas faster, to the benefit of all.
What are your thoughts on the challenges that we, as young water professionals, face in the coming years?
As water is a part of all life and the cradle of civilization, as we know it. It is the most important resources we have on the planet. I believe it is important that utilize this resource in the best possible way. I think that, we going forward should incorporate water in our cities on a much larger scale than we currently do.
There is much work to do and there are few of us. I believe we both need to work closer together and smarter and try to educate more Water professionals. Another challenge, is the way the industry works, it can be rigid in the way things are done and in its thinking.
One of our greatest challenges is changing the outlook of our customers and colleagues.