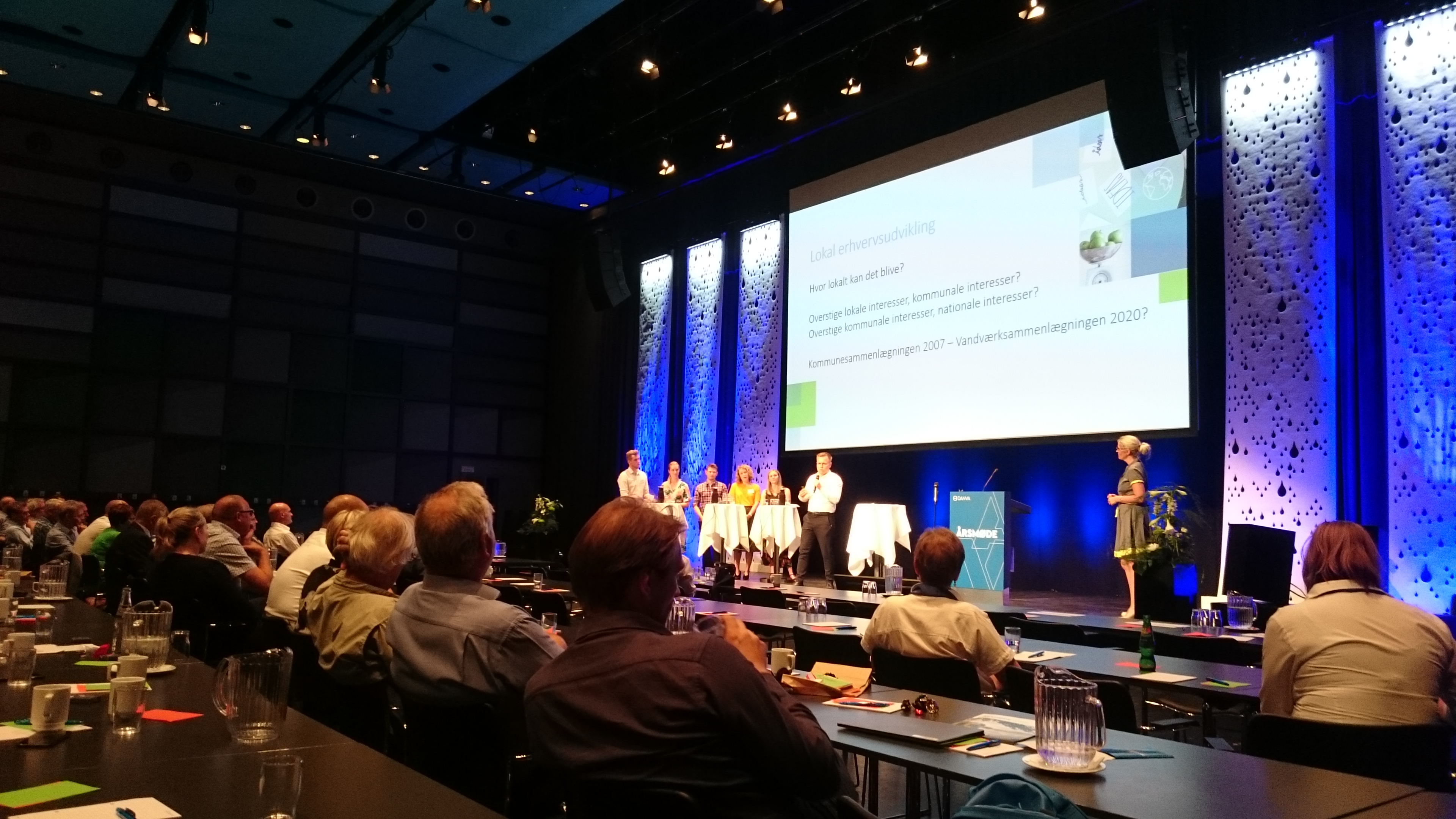 DANVA held their annual meeting and general assembly on May 24-25 in Kolding and YWPDK were invited to join. The two days were packed with interesting presentations on topics ranging from the difference between the price and value of water to behavioral pshycology and the SDGs, while the breaks were spent talking with people from utilities, consultants, suppliers, and other water sector stakeholders with the aim to promote and share knowledge about YWPDK. Our network was represented by three members from the steering committee who did their best to show the water sector all the good work that is going on in YWPDK.
Like our own working group on Career and Education, DANVA also focuses on the workforce of tomorrow. DANVA held a presentation on this very topic, and we attended it in order to clarify possible collaboration between our two organizations on this front.
We also found the panel debate about the young people's perspective on water as one of the most interesting features in the program. Here, six young people with no background in water related subjects were invited on stage to talk about their view on water. All of them agreed that they do not consider where the water in the tap comes from or what happens with it after they flush the toilet. They also pitched ideas on how utilities can engage young people and improve the awareness of water, and for instance proposed that the utilities develop an app where you can follow your consumption. It was very inspiring to hear the young voice on stage!